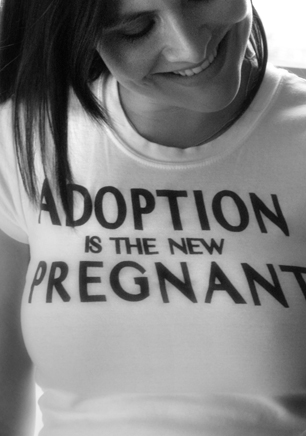 Over the past couple of years I have been able to see more and more people in my life both adopting and fostering. I have been blessed to see parts of that process. There is so much that goes into it that I was unaware of. I am ever impressed with the amount of patience and love that these everyday people possess to go through all these channels and jump through these hoops to bring these babies and children back and welcome them into their homes and families. God is using them in a huge way!
So, to hopefully bless these families I am offering an adoption/fostering special of $25 for a 30-45min minute session and disc for up to 5 people ($10 per person after that). Please contact me to schedule your session.
Thank you for the blessing you are to these children and to those around you who see your example of how God welcomes us into His heavenly family. God bless you!
For as many as are led by the Spirit of God, these are sons of God. For you did not receive the spirit of bondage again to fear, but you received the Spirit of adoption by whom we cry out, "Abba, Father." - Romans 8:14-16
But when the fullness of the time had come, God sent forth His Son, born of a woman, born under the law, to redeem those who were under the law, that we might receive the adoption as sons. - Galatians 4:4-6
You are the helper of the fatherless. LORD, You have heard the desire of the humble; You will prepare their heart; You will cause Your ear to hear, To do justice to the fatherless and the oppressed, That the man of the earth may oppress no more. - Psalms 10:14,17-18
Pure and genuine religion in the sight of God the Father means caring for orphans and widows in their distress and refusing to let the world corrupt you. - James 1:27